2017 NATIONAL PHILANTHROPY DAY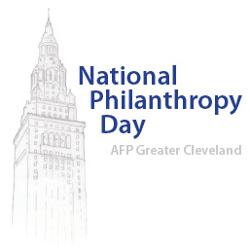 Friday November 3, 2017
Now Available for purchase

Ads in our new Program booklet

 

 
After careful deliberation, the Greater Cleveland Chapter of the Association of Fundraising Professionals is pleased to announce the following 2017 NPD Award Recipients:


Ray & Eleanor Smiley – Philanthropist Leadership Award
Nominated by: Shawna Whitlock, Notre Dame College
RPM International, Inc. – Corporate Leadership Award
Nominated by: Melanie Shakarian, The Legal Aid Society of Cleveland
The Kent H. Smith Charitable Trust – Foundation Leadership Award
Nominated by: Sherri L. Bishop, Esq., University Hospitals 
Richard W. Pogue – Outstanding Fundraising Volunteer
Nominated by: Sherri L. Bishop, Esq., University Hospitals
Youth Challenge Volunteer Committee – Youth Group in Philanthropy Award
Nominated by: Mary Sue Tanis, Youth Challenge 
Lauren Steiner – Outstanding Fundraising Professional
Nominated by: Marge Zellmer
Tony Poderis – AFPGC Lifetime Achievement Award  
 

Michelle Debelak – Cleveland State University

Tara Mitchell – Cleveland State University

Douglas Kohl – YMCA of Greater Cleveland 

IMMERSE YOURSELF!
Proposal Writing Boot Camp
October 25-27, 9:00 AM-4:00 PM
in Cleveland, OH at Foundation Center Midwest 
This three-day project-based immersion course focuses on the essential knowledge and skills fundraisers need to develop effective foundation grant proposals. Participants will become familiar with the key components of a competitive grant proposal to a foundation, best practices for developing a well-organized budget, and a targeted list of foundation funding prospects. Participants will be encouraged to approach their proposal from the funder's perspective and to think critically about what makes a compelling pitch.
To accommodate diversity in learning styles, the three days is grounded in project-based learning and includes a variety of individual writing time, small group discussions and activities, peer review, and large group lecture.
 Registration Fee $695 
 This course qualifies for 18 CFRE credits. 
PRESENTED BY: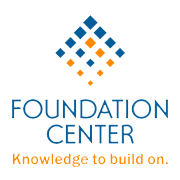 2018 Chamberlain Scholarship Now Open!
 The AFP Foundation for Philanthropy is again proud to announce the Chamberlain Scholarship program for the 2018 AFP International Fundraising Conference. 
 The Foundation will offer every AFP Chapter in Accord for 2017 one Chamberlain Scholarship, which covers the recipient's conference registration fee, minus a $10 processing fee, to the AFP International Fundraising Conference on Philanthropy to be held April 15-17, 2018 in New Orleans, LA. 
 The scholarship is available to individuals who have never attended an AFP International Conference, and chapters are encouraged to promote the Chamberlain Scholarship program locally.
 2018 Chamberlain Scholarship Recipient Submission Form: 
Due to IHQ Oct. 31, 2017
 Complete information can be found on the AFP website, select Learn More below. 
Note: you must be logged in to access this page. If you have trouble logging in, please contact Membership Services at (800) 666-3863.

Foundation Center Midwest 40th Anniversary
Cleveland Public Library – Louis Stokes Auditorium
325 Superior Avenue Cleveland, OH 44114
Thursday, November 02, 2017
3:30 pm – 6:00 pm  ET 
This year marks the 40th anniversary of the Cleveland-based regional office, Foundation Center Midwest. On Thursday, November 2, 2017 Foundation Center Midwest will commemorate forty years of service, promotion of philanthropy and impact in Cleveland, Ohio and across the region.
Embracing the theme of "Doing Good Better," our 40th anniversary allows us to mark the occasion by spreading the news of how Foundation Center Midwest has been doing good better and provide unique learning, networking and skill-building opportunities to expand the value of philanthropy locally and support communities in building capacity to solve problems.
We invite you to join us Thursday, November 2, 2017 for our 40th Anniversary Program. Our special guest is 

Floyd Mills, Vice President of Diversity, Equity and Inclusion for The Council on Foundations
.

Mr. Mills will tap into his vast experiences and insights about diversity, equity and inclusion to reflect and also challenge us to think about "how we do good, better today and into the future." He will explore what risks we may face, how our courage may be challenged, where we may need to strengthen our capac
ity
as a sector and how can we be better partners with philanthropy?
We hope you can join us for this special commemoration. Please RSVP today for this FREE program. For more information visit foundationcenter.org/cleveland40
Space is limited. Register using EventBrite below.

CFRE Refresher Course January 26, 2018
Corporate Plaza Business Center
6000 Freedom Square Dr.
Independence, OH 44131
The AFP CFRE Refresher Course is a one-day, intensive program intended to provide an overview of the six knowledge domains of the CFRE exam.  The course is not presented in a lecture format; rather, it is a combination of a high-level review, self-exploration of knowledge and peer exchange of best practices – all of which are facilitated by a knowledgeable fundraising practitioner using a caselet approach.  The knowledge domains:
1. Current and Prospective Donor Research
2. Securing the Gift
3. Relationship Building
4. Volunteer Involvement
5. Leadership and Management
6. Ethics, Accountability and Professionalism
Instructors:
Patricia Egan, MBA, CFRE
Karen Kannenberg, CFRE
Deborah Miller, MBA, CFRE
Diane Strachan, CFRE
Approved for 7 CFRE Credits
* Continental Breakfast and Lunch will be served
Non Members $490
November 3, 2017– National Philanthropy Day at the Cleveland Renaissance Hotel
 December 1, 2017 – AFP Annual Meeting at the Cleveland Yacht Club

January 26, 2018 – CFRE Refresher Course
Association of Fundraising Professionals Greater Cleveland Chapter 
4036 Center Road, Suite B * Brunswick, OH 44212 * (216) 696-1613